MAY 27TH UNTIL SEPTEMBER 30TH
Saturday Mornings
9:00AM - 12:00PM
TREAT YOUR FAMILY TO THE PLEASURES OF LOCALLY GROWN PRODUCE, LOCALLY MADE GOODS, & LOCAL SERVICES!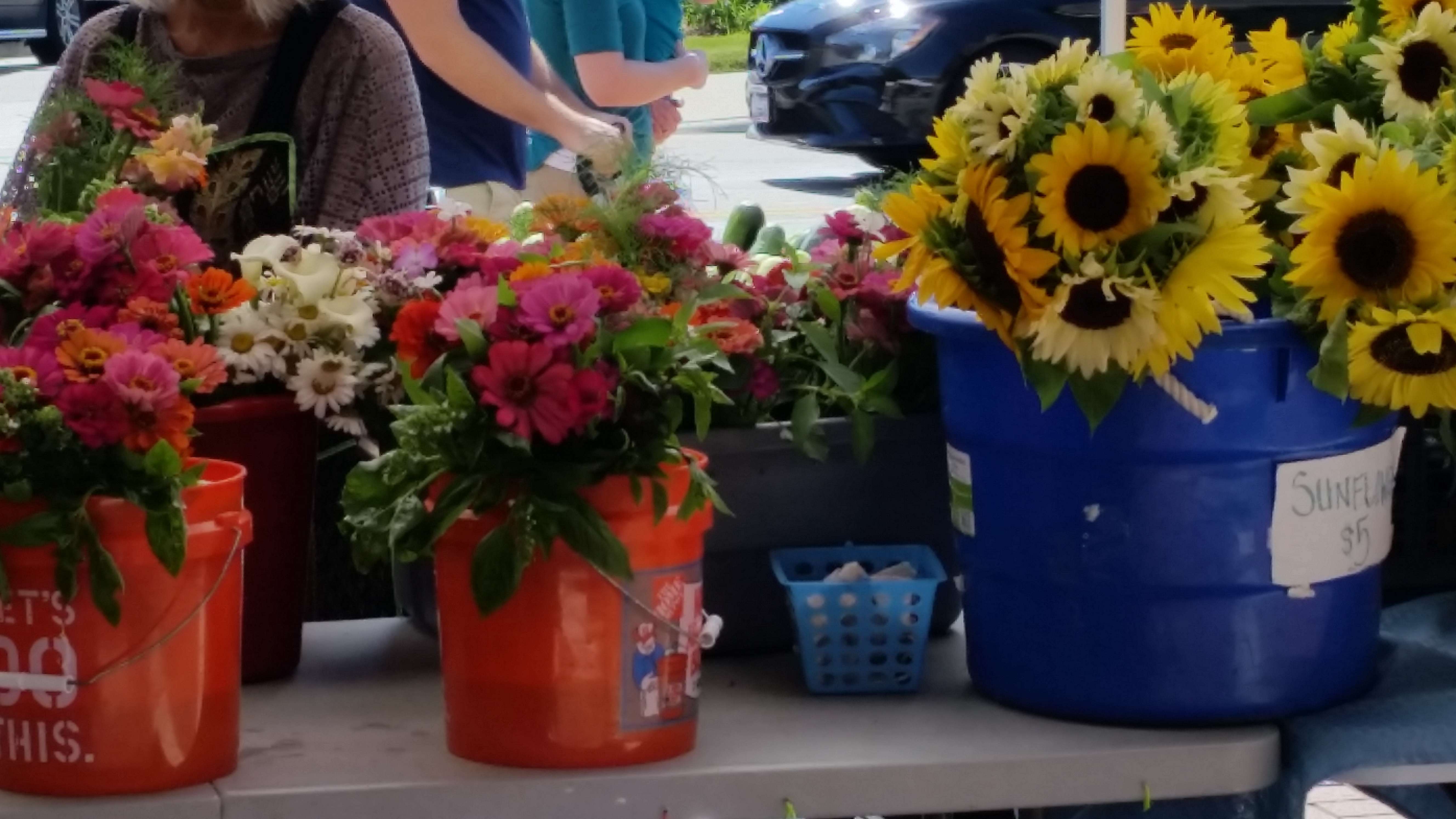 Whether it's delicious fresh vegetables, fruits & herbs, mouth-watering home baked goods, or something pretty to display, the list is always changing at the Canal Winchester Farmers Market. We're entering our 25th season, and what better way to start a summer Saturday than to swing by the market where friendly vendors and neighbors alike will greet you as you shop.

As a part of a national trend, people are rediscovering the health benefits and fun of buying local independently grown produce and goods! It's important to know that your support in buying locally helps keep the authentic small market tradition alive. So take a moment to slow down, savor the sights, sounds, and tastes of an old-fashioned marketplace. The way it's been done for generations!
The Canal Winchester Farmers' Market is located in historic Downtown Canal Winchester. You'll find ample parking to shop and we hope you will take time to visit some of the great shops and businesses in the downtown business district. A map for driving directions has been provided above for your convenience.

This year we will be at the Canal Winchester Historical Complex, 100 North High Street, Canal Winchester (Corner of High Street and West Oak Street.) Please Note: We ask that you do not direct any correspondence to this address, but instead use:
C.W. Farmers' Market, P.O. Box 45, Canal Winchester, OH 43110.
The Canal Winchester Farmers Market runs Saturday mornings from
May 27th through September 30th. Hours are from 9AM - 12PM.


Ohio Farm Bureau Ohio Harvest Calendar to see when various Ohio crops are harvest-ready!

Join us in historic downtown Canal Winchester at the charming Canal Winchester Historical Complex, located at the corner of 10 W. Oak Street and 100 N. High Street. Enjoy shopping from a variety Ohio vendors and take a moment to visit the Prentiss One Room School House and the Queen of the Line Train Depot.